Work &
Family Certification

Keyline from 2013 holds the Work & Family Certification, promoted by the Veneto Region and issued by the German company "Berufundfamilie Service GmbH" after a careful evaluation made concerning the compatibility of work, family and health; management of diversity, lifestyles and and international business. The result of a process aimed at developing the management of human resources, the certification is reconfirmed every 3 years, based on the maintenance and improvement of the requirements. Keyline was certified for the third consecutive time in 2019.
Nat
ional Register of Historic Companies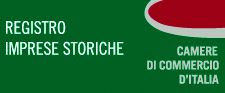 Keyline is included in the Registro Nazionale delle Imprese Storiche (the National Register of Historic Companies) created by Unioncamere with the purpose of promoting companies with over 100 years of activity in the same market sector and who were able to link innovation with tradition, a worldwide scope with their local roots.